Integrated Annual Report 2012

TITAN Group is an independent, vertically integrated cement and building materials producer with 110 years of industry experience. Headquartered in Greece, TITAN Group owns cement plants in 9 countries and employs more than 5,500 people worldwide. Principal products include cement, concrete, aggregates, building blocks, ProAsh®.
TITAN products serve fundamental social needs and their attributes include safety, durability, resource efficiency, connectivity, as well as savings and aesthetics. In 2012, the geographic reach of TITAN Group extended further with the installation of the first Separation Technologies ash separation equipment at a customer's plant in Asia (South Korea). During the year TITAN also broadened its scope, founding a new subsidiary in environmental solutions, GAEA, as a joint venture with American company, Environmental Evolution (E2). See the section on Innovation).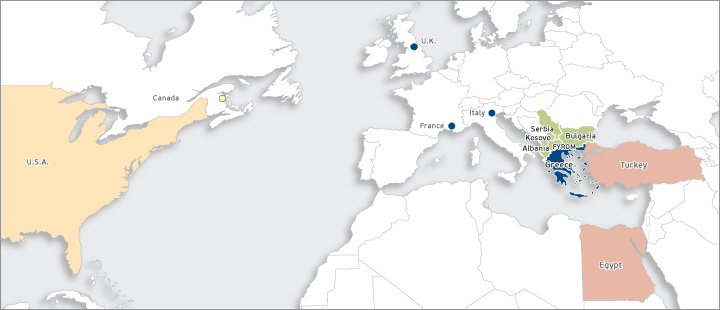 U.S.A.
Fly Ash Processing plants*
8
*1 Fly ash processing plant in Canada
GREECE AND
WESTERN EUROPE
Fly ash processing plant
1
SOUTHEASTERN
EUROPE
Processed engineered fuel plant
1
EMPLOYEES
GREECE AND WESTERN EUROPE
1,161
EASTERN MEDITTERANEAN*
1,031
* Total employment calculated for joint venture in Turkey